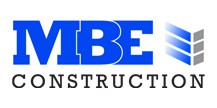 Highfield Park, Llandyrnog
Project Overview:

Highfield House is accommodation for adults with learning disability/mental impairment, set in nearly 30 acres of beautifully landscaped grounds in the outskirts of Denbigh in the small village of Llandyrnog.  Our contract covers three Buildings each with 8 en-suite bedrooms with communal kitchens, lounges and recreational areas.
Main Building Contractor : MHC Ltd
The 1st and 2nd fix s well underway.
The 2nd phase which consists of a new M&E installation to 3 No 6 bedroom single storey buildings, purpose built for mental health care patients has commenced with the electrical containment in Block A to be completed by the end of May 2015.  Block C and the end of June and Block B at the end of July.
MACP are the primary contractors for the Mechanical, Electrical and Security installations.
The project has seen the installation of the following services:
Heating Services
Rainwater Harvesting
Ground Source Heat Pumps
Ventilation
Air Conditioning
LPG
BMS
Distribution & Incoming Mains
Sanitary
Lighting
Access Control
Fire Detection & Alarm System
Staff Attack and Assistance call system
Lightening Protection
Contract Value : £1.2 million